Isbister Partners KiwiSaver Tool
September 2020
The new Isbister Partners online Kiwisaver tool is designed to help you work out where you are at, find the appropriate scheme and play with the contributions you want to make and then you can join up online with their new Lifestages sign-up portal.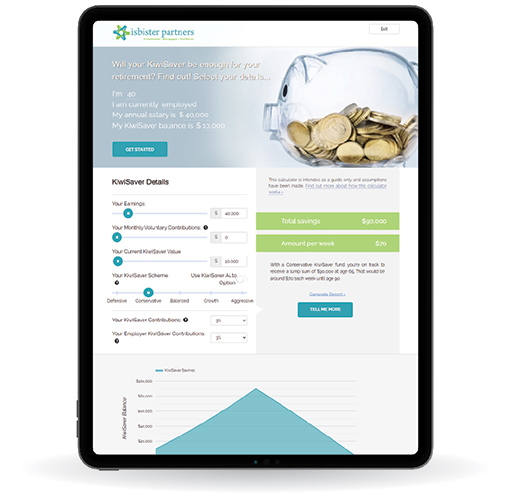 Compound Wealth App Launch
September 2020
Compound Wealth has made use of our OMNIEngage calculator tools to get their customers interacting online… This retirement calculator allows a more in depth look at and modelling of your retirement scenarios!
OMNICalc Launch for FoxPlan
May 2020
FoxPlan use OMNICalc to engage their website visitors and generate leads! We've just launched two updates for FoxPlan including a new FMA compliant KiwiSaver calculator and their upgraded 'investment slider' (pictured) – calculate how much your savings could be worth with FoxPlan…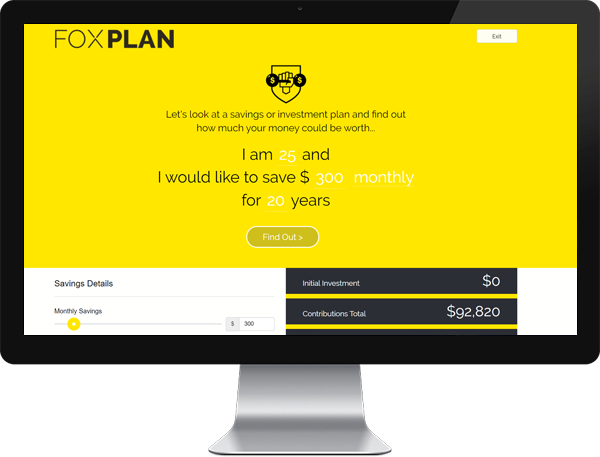 Project Launch for Lifestages
July 2020
Will you have enough money when you retire? Lifestages use OMNICalc to engage their website visitors and make sure they are informed! We've recently launched this FMA compliant KiwiSaver calculator for Lifestages, try it out here…
Subscribe to Our Newsletter
Simply enter your email address to receive updates and news from OMNIMax!
Have a question or feedback?
Simply fill in your details and we'll contact you!
"BNZ worked closely with OMNIMax customising the OMNIEngage tool with BNZ look and feel. User feedback was incorporated to work through several iterations before the solution was finalised. While the OMNIMax team were building the application and database, they worked in house with BNZ to deploy the solution within the BNZ Azure environment. The collaboration was a great success delivering a rich and robust user application within a very short time frame."
Peter Forster

General Manager – Wealth, BNZ