Enable visual demonstration of the value of your advice by modelling scenarios with in-depth charts and analysis
OMNIEngage is a tool designed to aid financial advisors in sales, allowing quick demonstration of the value of your advice based on a clients selections. Engage current and prospective clients visually with in-depth charts and analysis, based around your products and solutions, and collect their information to follow-up.
We have templates available for Investment, including KiwiSaver, plus Mortgage and Insurance which are advisor driven and can be customised to the specific requirements of your business.
For Investment and KiwiSaver advisors make selections around a clients personal situation, including goals and risk preference, to generate charts and analysis and show how their savings may grow.
For Mortgage these modelling tools allow advisors to build a home loan that suits the client by setting the term, composition and repayment amounts. Detailed repayment charts, with time to repay and total cost including interest, are generated.
Our Insurance calculators help show clients how much cover they need taking into consideration existing assets and expenses. These can be adapted for Life, Trauma or TPD insurances.
OMNIEngage allows a customisable on-boarding workflow pushing the information collected through to be used in the production of a Statement of Advice and can allow clients to sign up for your products and services online,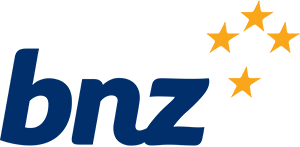 "The purpose of the KiwiSaver Navigator tool was to give our staff the confidence to have a discussion that provides the customer with all the necessary information to make decisions. We've introduced this with the primary goal of improving customer outcomes!"
Peter Forster
General Manager – Wealth, BNZ