How our KiwiSaver Pro Plan works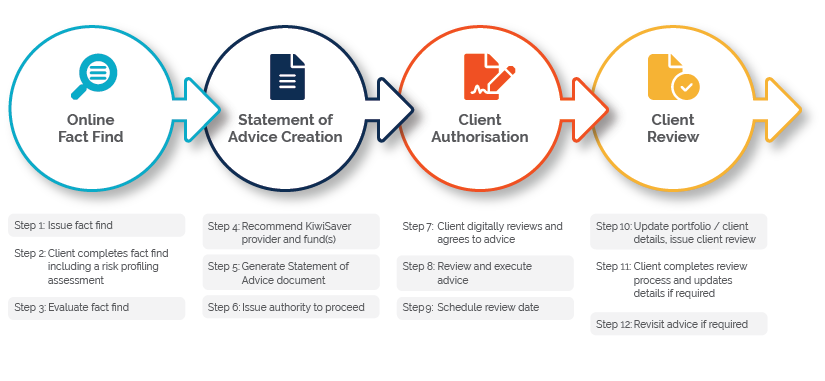 "It's so easy and simple – we're finding it 60-70% faster. We now have the ability to deliver quality personalised advice at scale.
The template allows you to create a solution that fits 10,000 people that is still personal, while maintaining compliance and meeting regulatory obligations."
Nick Wells
Financial Adviser – Amicus Group
Our KiwiSaver Advice Plans
Brand Customisation

Pre-built Advice Workflows

Fact Find

Disclosure

Statement of Advice

Client Sign-off

Client Activity History

Questionnaires

Marketing Tools

Marketing Opt-in

Built in FMA Projection
Lite features plus:

AML - Cloudcheck Integration

Reporting

Client Journal Notes

KiwiSaver Review Process
* Pricing is per adviser and excludes GST. Setup costs may apply. Volume discounts are available. For full pricing details, please go to our Product Pricing page.